Here's a look at some of this weeks most inspiring films from the circuits we love best.
THE SILVER SCREEN
50/50
Rating:
Complete Genius
50/50 is a movie about a young adult named Adam (played by Joseph Gordon Levitt) who receives the devastating news that his back pains are the source of a very developed and very rare form of cancer. With a 50% chance to live, the movie chronicles his journey through the terrible disease. Among his support system are his girlfriend (played by Bryce Dallas Howard), his mother (Anjelica Huston), a barely competent student-psychiatrist (Anna Kendricks), and his life-long best friend Kyle(Seth Rogen). I got the opportunity to go to private screening earlier this week for the film before it's public release. In addition I also met the wonderful cast and writer of the film. Why was the writer there? Well because the story is loosely based off of his own battle with cancer. Seth Rogen, who just so happens to be the writer's best friend, is essentially playing himself in the film! Not only was the film a great watch, but it was such an emotional relief. Who knew cancer could be funny? CANCER IS FUNNY. The movie ran the entire gambit of emotions, but it was clear that above all else life is best lived with laughter and surrounded by those you love to laugh with. If you know someone with cancer or have been affected by this disease in any way, I guarantee you this film is a much needed voice of relief on such a sensitive subject. Once again proving to audiences that it is possible to create original scripts that are moving, inspired, and completely hilarious.
VIEW THE TRAILER
Pan-Am
Rating:
What Else is On?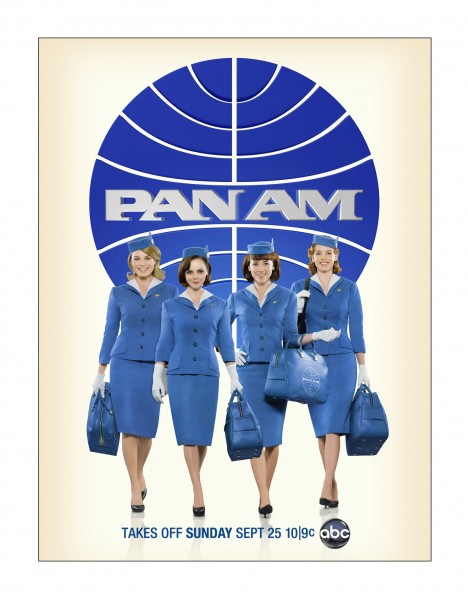 Pan-Am
is a new TV Series on ABC about the lives of several young Pan-Am Airline stewardesses (played by Christina Ricci, Margot Robbie, Kelli Garner, Karine Vanasse, and a whole host of others). A period drama set in the 60s, I can say that the costuming (much like its brother show Madmen on AMC) is very well done. While one can tell from all the marketing and publicity ads placed for the show that ABC was expecting it to be a big hit, the show is the equivalent to getting sushi at a sushi restaurant. It's totally expected. Hopefully the writers can come up with something good, and I mean really good, for these characters to do. Otherwise the show lacks the real television mojo to live up to its pre-viewed hype. The marketing team gets an A+, but the show itself might be too soon to grade fairly.
VIEW THE TRAILER
The Cinematic Triumph of Will Turnip and Russell Sprout
Rating:

The No-Budget Wonder
What do you do when you're down on your luck and out of money (because you used it all on your booze and smoking problem)? Make a movie of course! While Director Tyler Diamond and writer Robin Day are far from the characters they created, the film has some great moments of cinematic triumph. It's main characters Russell Sprout (played by Thomas Hunt) and Will Turnip (played by Alex Carmine) are quite a pair comically. You almost feel bad for them the entire time, which believe me works if you like that "Aw, Poor You" kind of comedy reminiscent of Will Ferrell films. The story line was at par, but the writing of the script had us laughing out loud. Both the director and Joe Brown made the most of their film and really created something that is quite beautiful to look at. For a low-budget project this film makes 25 minutes well worth the watch. The key to this film is open humor. If you're prone to wear your pastel cardigans all the way buttoned up, then maybe this film isn't for you. But for those of us who aren't offended so easily, catch these filmmakers now while their films are free. The best part? You can catch the entire triumph on YouTube.
Girl Gets Annoyed Because She Can't Sing
Rating:
WHAT IN THE WORLD?!
Nothing I love more than a great cover of a great song. After coming across this video, I was completely blown away by how good this girl is....NOT! What makes this hilarious is the earnest attempt to really sing the song. I felt bad for laughing, but how can you not? Especially when she's singing one of the hardest songs of all time: I Will Always Love You by none other than Whitney Houston. All I have to say to you is this make sure your volume isn't up to high and "I will always love" this video. You just have to watch this one to judge for yourself.